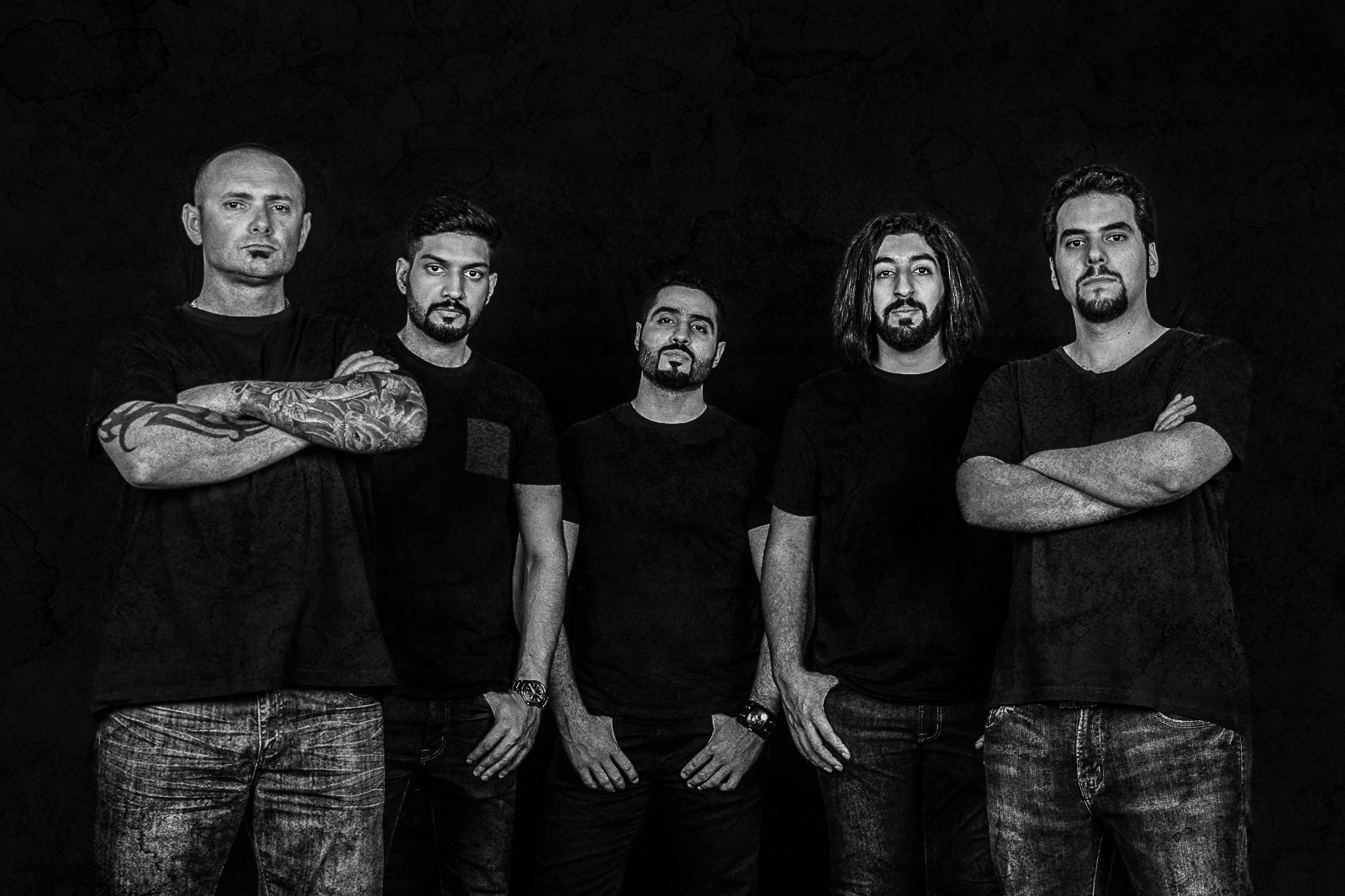 we are Motör Militia
Based out of Bahrain and formed in 2001, Motör Militia is one of Bahrain's premier heavy metal bands. In our over decade long career we have helped rejuvenate and further our local and neighboring Heavy Metal communities: by pulling together with fellow bands, we helped to organize concerts at a pace faster than previously realized in the country.
Moreover, as the first Thrash Metal band in the region to record and release an album of original material on an independent record label in 2004, the band helped spread the word on behalf of the genre from the Middle East to an international audience in the process.
John baker
Vocals
John Baker (JB), joined Motör Militia in 2016, after moving to Bahrain from Australia; where he was a successful Thrash Metal and Hard Rock performer, singer and songwriter.
Joining Motör Militia has allowed him the opportunity to continue to showcase his vocals, just the way he likes, in an aggressive performance style, with an amazing group of extremely talented musicians.
JB had performed for many years, in a number of successful bands across Australia, in line ups that included some of the best national acts of the time.
Being well known for his in your face, energetic performance and ferocious vocals. JB thrives on the opportunity to showcase the best of what live music has to offer, giving the audience a show they will not forget.
JB's passion for Thrash Metal and Hard Rock, started as a young boy. His musical influences to date still include the likes of Pantera, Anthrax, Sepultura, Testament and Slayer, although he enjoys all genres of music.
Ahmed Janahi
Guitar
Ahmed Janahi joined the band's lineup in 2014 on rhythm and lead guitar.
Ahmed came to the band's attention through the Experiment super group in which other Motör Militia members had also featured.
Ahmed has enabled the band to kick things up a gear with his face melting leads and skull crushing riffs all over "World in Flames"!
Bringing a more legato theory based approached to the bands song writing has helped the band grow and develop musically while continuing to maintain the Thrash edge it is known for.
His biggest musical influences include Randy Rhoads, Jesper Strömblad, Jeff Loomis, Michael and Christopher Amott to name a few.
When Ahmed isn't busy with the band he plays competitive tennis and if you ever catch him in action you will notice he is left handed, but plays guitar right handed.
Hisham Alawadhi
Guitar
Hisham Alawadhi has been a member of Motör Militia since the summer of 2007, on rhythm and lead guitar. He has a lengthy CV predating his joining; having played with several local cover bands, notably Morgue and Dive as far back as 2003!
When Motör Militia reformed in 2007 Hisham had already been on the band's radar from before the hiatus of 2006. After one phone call all was set and the band has not looked back since.
Hisham has been a key writing contributor to the last 2 studio albums, most notably crafting the monstrous riffs behind 'March of The Saracens' and 'Illuminate'!
Drawing his inspiration from the likes of Kerry King, James Hetfield, Michael Romeo, Alexi Laiho and John Petrucci, Hisham always has plenty of skull crushing riffs up his sleeve.
When not busy with the band Hisham is either at the gym bulking up or souping up a race car at a garage!
Mohammed Alkhuzaie
Bass
Mohammed Alkhuzaie joined the band on bass in early 2017. He had previously played and performed with local bands Berserk and Purified as well as an appearance with local super group the Experiment.
Mohammed has been a performing musician since he was 15 years old. He may be the youngest member of the band but he is certainly capable of holding his own; anchoring the band with his thunderous bass lines!
When he joined Motör Militia the band was in the middle of recording an album and he was quickly thrown into the deep end of studio tracking without having had any previous experience. He proved to be a quick learner and valuable asset giving "World in Flames" a very solid foundation.
Moh'd is also a guitarist and avid guitar collector with probably one of the biggest private collections in Bahrain!
He's also a true speed demon and motor enthousiast whether on 2 or 4 wheels!
Abdulla Muijrers
Drums
Abdulla Muijrers has been the driving force behind the kit in the band since 2001! The founding member of Motör Militia and a pillar of the Metal and Music community in Bahrain.
Acting as co-songwriter, lyricist, arranger, manager, promoter and producer Abdulla has resiliently kept the band going through thick and thin for close to 20 years!
He has also been involved professionally in the industry of Musical Instruments since 2005; and has been pulling the strings behind Bahrain's largest importer and retailer of musical instruments and supplies since 2007.
Abdulla was the organizer and promoter behind the original "FVF" festivals held in Bahrain between 2003 and 2004 revolutionizing the local Metal scene and emphatically shifting the focus from cover songs to original compositions!
Additionally he has been a proud endorser of Vater drumsticks and accessories since 2008, having switched to the brand's products in 2004. You can find his profile on Vater's website here: www.vater.com
As of 2019 Abdulla has become an Evans drumheads influencer having played Evans drumheads exclusively since 2004. For more on Evans drumheads check out www.evansdrumheads.com